Yay! My batch of new gloves has arrived!
And there are some amazing pairs in there.
The short natural colored gloves in the middle are Vileda's, everything on the left side is Mapa and everything on the right is KCL (my new favorite brand).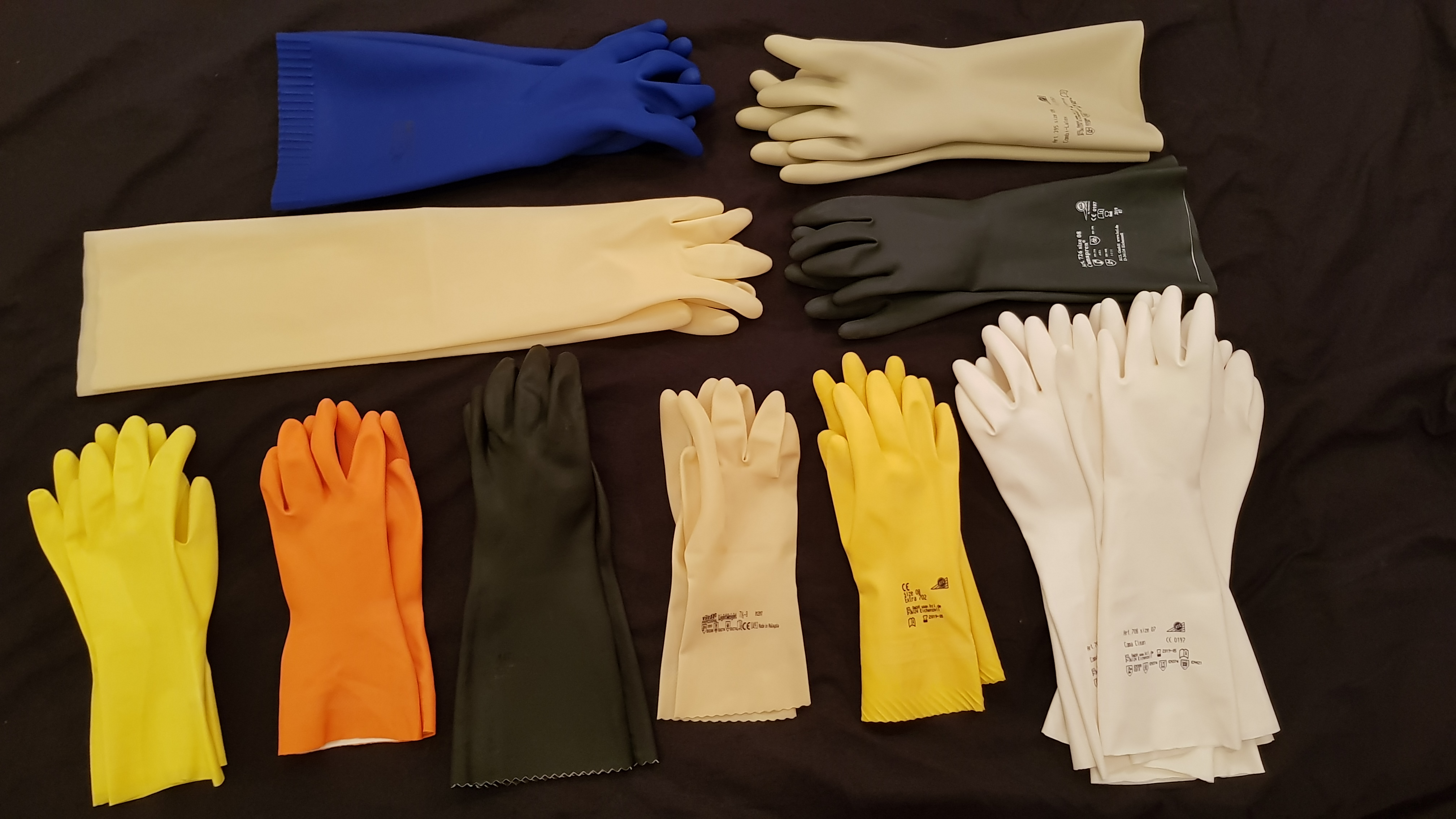 There was actually another Mapa pair in there (the Vital 124), but they were terrible, so I took them out. I'll use them once to clean the bathroom or something, and then I'll throw them away.
All of these were bought online at
hygi.de
.
I want to write an encyglovepedia entry on each pair, but I've intended to do that with previous batches, and that never happened. So instead I'm going to ask you guys which pair you'd like to know more about, and I'll write about those first.