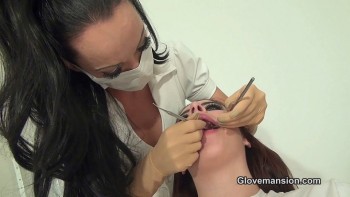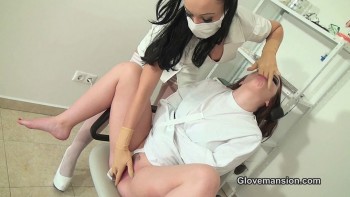 Lexie finds herself in the dentist chair, naked with only a straightjacket on. The camera is rolling, this will be a lesson for all the naughty girls that don't take care of their teeth.With her surgical gloves and mask on, dentist Liza will now start the dental exam and punishment.
FULL video is now LIVE on
http://www.glovemansion.com
.